Tulum, Quintana Roo, Mexico
Contact
Represented by
5th Avenue and 34th Bosque de los Aluxes
Playa del Carmen
,
Quintana Roo
,
77710
Mexico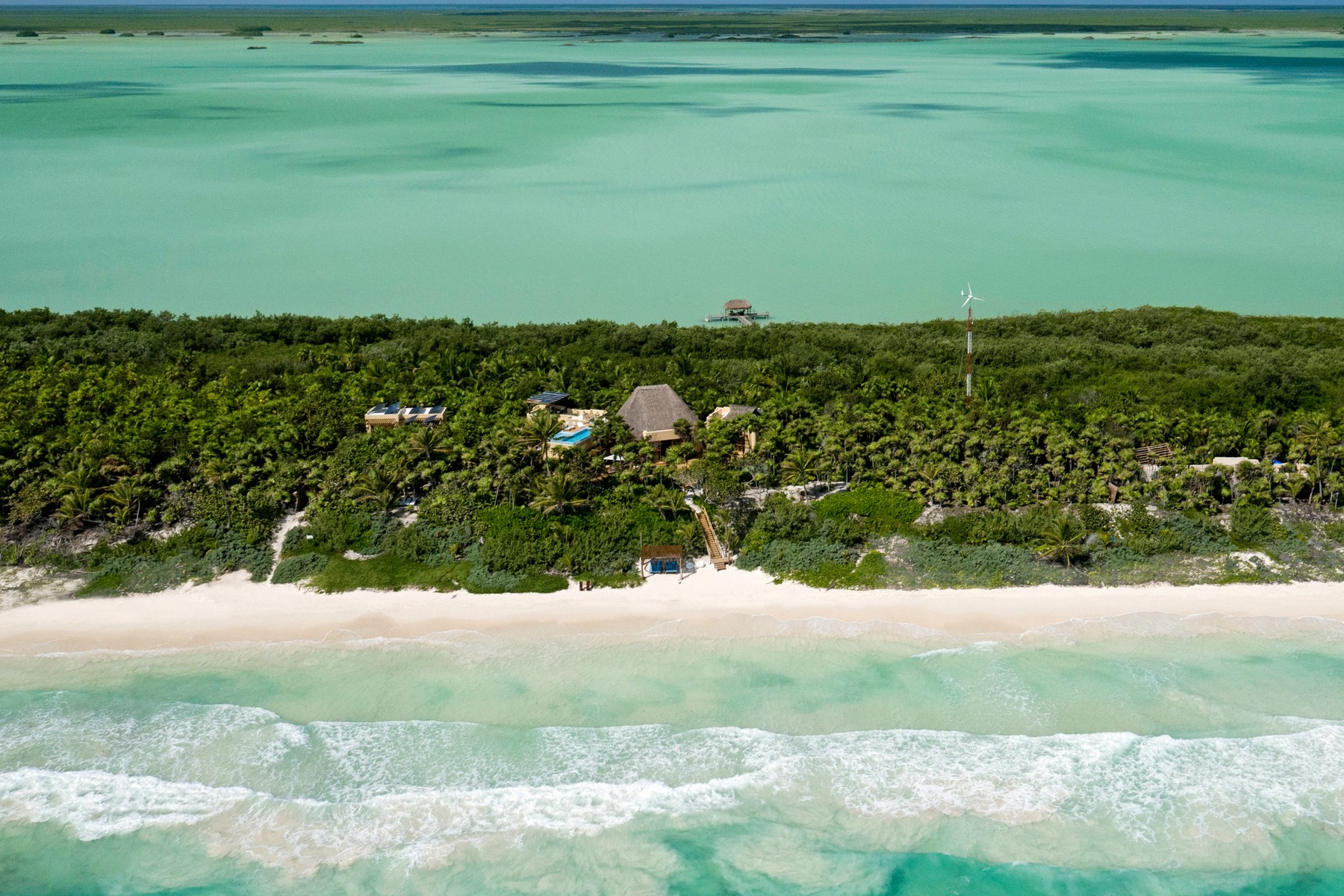 UNIQUE BEACHFRONT PARADISE
$3,795,000
AMERICAN DOLLAR
ABOUT UNIQUE BEACHFRONT PARADISE
This majestic Villa is located in the Biosphere of Sian Ka'an, the main ecological reserve at the Riviera Maya. The zone is characterized for its flora and fauna diversity, which are protected, and this is the reason why restrictions regarding environment impact and density are very strict. Only single family homes are allowed every 100 meters of beachfront.
Constructions in the area are self-sustaining and eco-friendly. It is located just a few minutes from Tulum, and it has access to virgin beaches of white sand and turquoise waters on one side, and on the other the lagoon.
Just by the shore of Sian Ka'an there is the second biggest barrier reef in the world, and around the area it is possible to enjoy of natural sink holes of crystalline water (cenotes). You will have access to the quietness and peaceful environment that offers the fact of being immerse in the nature.
REPRESENTED BY
5th Avenue and 34th Bosque de los Aluxes
Playa del Carmen
,
Quintana Roo
,
77710
Mexico
Property ID: FF3JW3
Contact
Represented by
5th Avenue and 34th Bosque de los Aluxes
Playa del Carmen
,
Quintana Roo
,
77710
Mexico
Views
Exterior
General
Location
Ocean Front
Lagoon
Waterfront
Kitchen Features
Breakfast Bar
Butlers Pantry
Rooms
Media Room / Home Theater
Staff Quarters
Amenities
Body of Water
Exterior Living Space
Deck
Terrace / Outdoor Space