Av Bosque de Cristo Rey Lagunas Mayakoba Torre B Departamento 505, Playa del Carmen, Quintana Roo, Mexico
Contact
Represented by
5th Avenue and 34th Bosque de los Aluxes
Playa del Carmen
,
Quintana Roo
,
77710
Mexico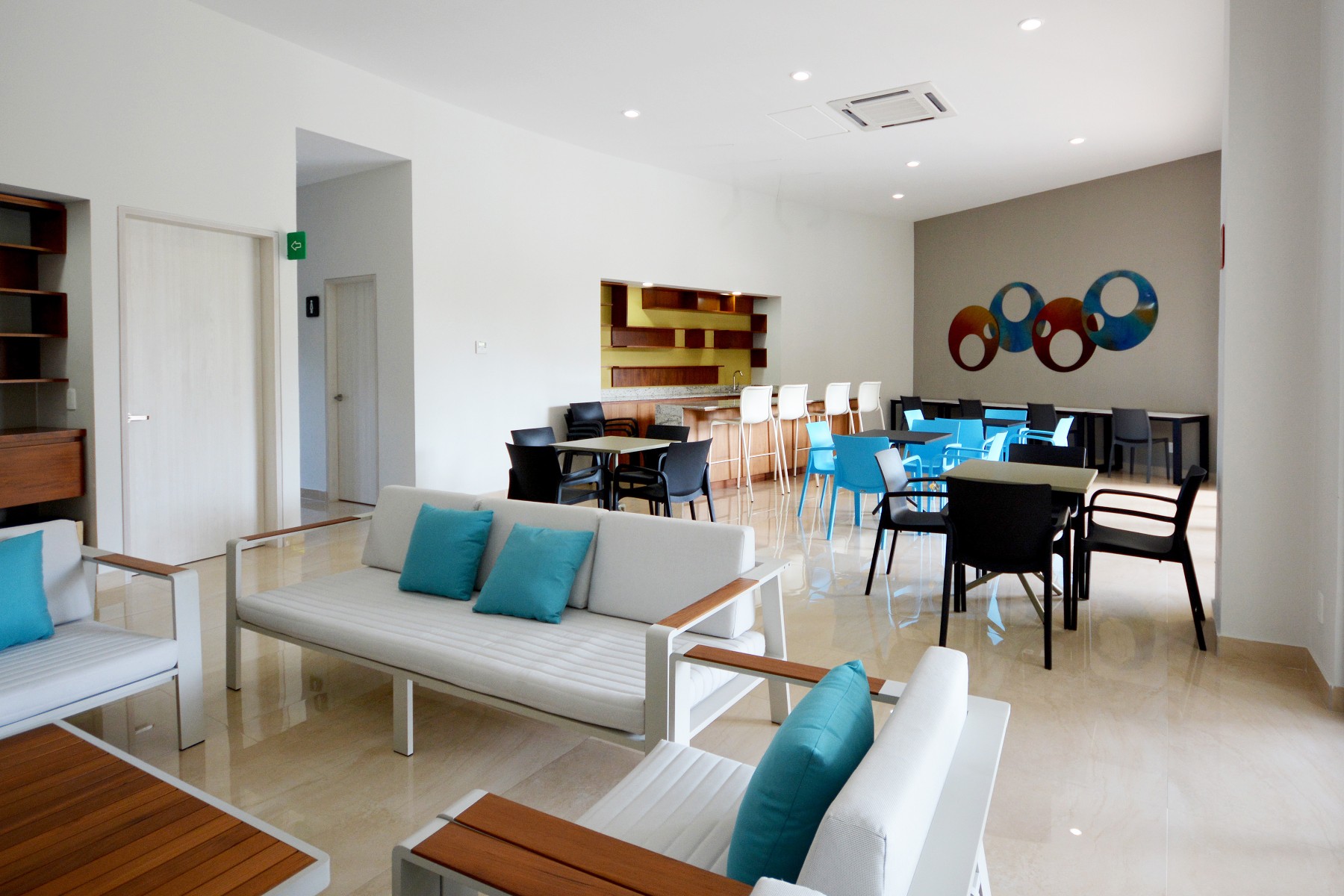 APARTMENT THAT ENCHANTS WITH ITS MAGICAL VIEW OF THE JUNGLE AND SUNSETS.
GALLERY
Photos and videos from APARTMENT THAT ENCHANTS WITH ITS MAGICAL VIEW OF THE JUNGLE AND SUNSETS.
ABOUT AV BOSQUE DE CRISTO REY LAGUNAS MAYAKOBA TORRE B DEPARTAMENTO 505, PLAYA DEL CARMEN, QUINTANA ROO, MEXICO
It is stunning the magical view of the jungle and sunsets of this apartment, elegantly furnished with privileged location and orientation in an exclusive residential development with the best amenities, bright and spacious spaces.
It has 98.64 m2 / 1,061.75 Sq Ft of construction; two bedrooms and two full bathrooms, a fully equipped kitchen with premium brands, and a covered terrace with glass railings, living room, dining room, laundry area with washer and dryer, filtered water system in kitchen, low consumption air conditioners and fans in all areas.
Lagunas Mayakoba
Designed by Dennis Sheridan; the architect of some of the best Four Seasons hotels. Lagunas Mayakoba is a new development and a perfect place to live surrounded by nature and the beauty of the region with an incredible offer where converge quality, comfort, safety and sustainability. The project offers the best lifestyle surrounded by crystal clear lagoons, state-of-the-art architectural design and green areas that surround nine apartment towers and also exclusive villas. A privileged place near the most beautiful beaches of the Riviera Maya.
Amenities
• Water channels surrounding the condominium.
• Kayak club to enjoy the water channels.
• Infinity pool.
• Club house for social events.
• Library.
• Fitness Zone.
• Recreation areas and gardens.
• Grill area.
• Walking paths.
• 24 Hour security.
REPRESENTED BY
5th Avenue and 34th Bosque de los Aluxes
Playa del Carmen
,
Quintana Roo
,
77710
Mexico
Property ID: YJ5D3F
Represented by
5th Avenue and 34th Bosque de los Aluxes
Playa del Carmen
,
Quintana Roo
,
77710
Mexico
AMENITIES
Lagoon
Gardens
Terrace / Outdoor Space
Clubhouse
Private Elevator
Security System
Exercise Area
Lagoon
Hot Tub
Security System